alto saxophone, bass clarinets, composition
Spinifex SOUFIFEX CD launch and tour
The SOUFIFEX première took place at the Moers Festival in May 2018, and we also performed it in the Netherlands and Czech Republic. The Belgian music journalist Guy Peters called it one of the highlights of the Moers Festival and wrote on enola.be: "… a band of extreme contrasts which moves freely at one moment, only to abruptly and mercilessly strike with ultratight interplay the next moment…"
Georges Tonla Briquet wrote on jazzenzo: "… speedy noise-jazz with punk attidude played with razor-sharp accuracy … no volume for volume's sake but a compact formula, meticulously mapped out according to the comprehensively thought through Spinifex procedure …"

18/1 Amsterdam, Bimhuis, Festival Trytone 20, cd launch
15/2 Neeritter, Jazzblazzt
7/3 München (DE), Glockenbachwerkstatt
9/3 Ottensheim (AU), KOMA
10/3 Budapest (HU), Aurora
11/3 Prague (CZ), Punctum
12/3 Milano (IT), Corte dei Miracoli
13/3 Torino (IT), Isole Studio
14/3 Genève (CH), Festival de l'AMR
15/3 Paris (FR), Zorba
16/3 Saarbrücken (DE), INI-Art, Passage Kino
22/3 Bremen (DE) Güterbahnhof Tor 9
23/3 Zeulenroda (DE), Schieszhaus
24/3 Würzburg (DE), Immerhin
30/3 Den Haag (NL), Rewire Festival




Dalgoo
= August 31st 2019 at Zomerjazzfietstour, Groningen =



Tobias Klein - alto saxophone, bass clarinet
Lothar Ohlmeier - tenor saxophone, bass clarinet
Meinrad Kneer - double bass
Christian Marien - drums
37FERN
An exciting new project by Büyükberber/Klein, featuring Claron McFadden and Kristina Fuchs.
"A great combination" (Ben Taffijn, Draai om je oren)
Claron McFadden - voice
Kristina Fuchs - voice
Oguz Büyükberber - (bass) clarinet
Tobias Klein - (contra-)bass clarinet

Oguz Büyükberber and Tobias Klein have been working together since 2005. Finely attuned to each other through years of performing together, Büyükberber and Klein use their keen sense for structure to create music, which is free and rigorous at the same time.
Having collaborated with musicians such as Simon Nabatov, Wolter Wierbos, Matthias Muche and Sven Hahne before, Büyükberber and Klein are presenting their new project in 2018: 37Fern featuring the celebrated vocalists Claron McFadden and Kristina Fuchs.
Karl Ackermann in allaboutjazz:
"Büyükberber and Klein are adapt at holding the compositions together even as they push the limits beyond formal constructs. The musicianship is first rate ..."


Tobias Klein 'Chambery' CD on Attacca label (Composer's Portraits)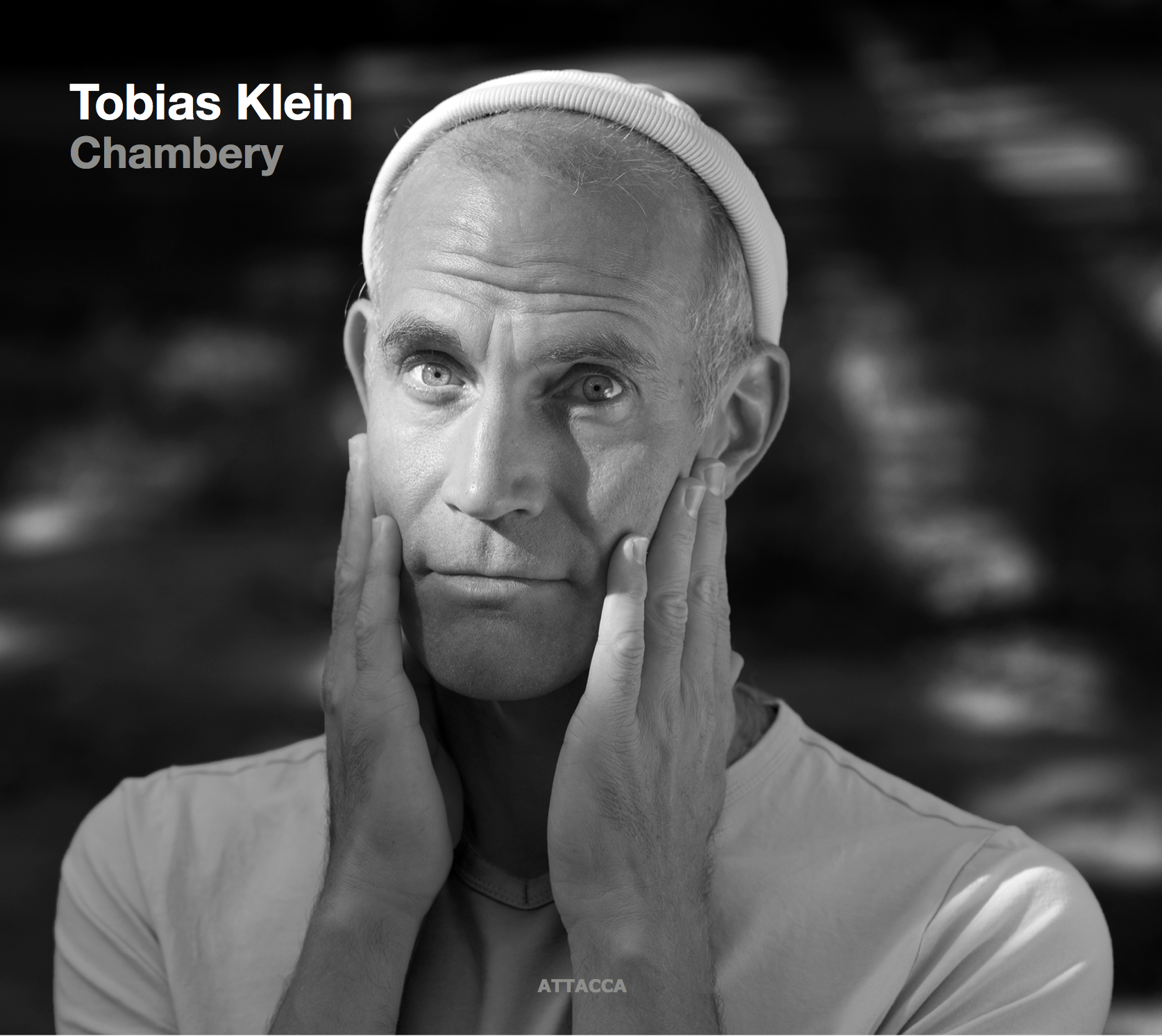 chamber music compositions by Tobias Klein for bass clarinet
Performed by Fie Schouten – bass clarinet, contrabass clarinet, together with:
Jelte Althuis - bass clarinet, contrabass clarinet
Goska Isphording - harpsichord
Bart de Vrees - percussion
Tarmo Johannes - flute
Taavi Kerikmäe - piano
Marko Kassl - accordion
Available at
Bandcamp
(digital download) or send a mail to info@bassclarinet.nl
"Joyous enchantment coming from the sounds ... the work of a playful mind" Erik Voermans, Parool
"Klein balances smoothly amidst the boundaries between contemporary composed, jazz and world music." Joep Christenhusz, NRC ****
"Tobias Klein presents himself as an original composer ... he presents very distinctive compositions that push the world of contemporary classical music somewhere else." Petr Slaby, Unijazzu Kulturni Magazin
"Well played, Mr. Klein, well played. Extremely well played, Ms. Schouten et al." Max Christie, The Whole Note
Almeida/Duynhoven/Klein
= New CD coming up: LIVE AT THE BIMHUIS =

I've been teaming up with Goncalo Almeida on double bass and legendary Dutch drummer Martin Duynhoven, the Boy Edgar Prize laureate of 1984. It's an acoustic trio inspired by all kinds of free adventurous music of the last 50 years...
Our first CD on Clean Feed Records and has received very good reviews. This coming season will see the release of our new album 'Live at the Bimhuis'.

"Distinct and fascinating" (Chris Monsen, Klassekampen)
"A beautiful trio ... lively, spontaneous and surprisingly catchy. Vibrate in Sympathy is an album that completely lives up to its title." (Guy Peters, enola.be)
"Tobias Klein is an inspired and emotional horn player but also a composer who can write memorable themes. The music is compact, clear, structured and absolutely relevant." (Herman te Loo, Jazzflits)
" With this trio, Tobias Klein seems to have found his way back to the original 60's free jazz ... however free the music is, we can ascertain that the trio keeps tightly together. Worked hard. Keeping listening. Great to hear that Martin van Duynhoven still plays as fresh and musical as half a century ago." (Eddy Determeyer, Draai om je oren)
"Nine pieces, captivating from first to last ... somehow all three musicians manage to keep a long line intact, which gives true consistency to the music." (Vera Vingerhoeds)


Boi Akih Liquid Songs
Some nice footage of Boi Akih 'Liquid Songs' (Monica Akihary and Niels Brouwer, with Ryoko Imai) at FMM Festival Sines.

I was also part of the Boi Akih project 'Controlling the Swing', which was presented at Holland Festival (Paradiso, Amsterdam) on June 16th 2017. With Made Subandi, gamelan; Rudi Fofid, voice, poetry; Lintang Radittya, electronics.




Oguz Buyukberber / Tobias Klein
Oguz Buyukberber - bass clarinet, contrabass clarinet, Bb clarinet
Tobias Klein - bass clarinet, contrabass clarinet, Bb clarinet
Oguz Buyukberber and Tobias Klein have been performing for 10 years as a bass clarinet duo.
Karl Ackermann, allaboutjazz
"Buyukberber and Klein ... adapt at holding the compositions together even as they push the limits beyond formal constructs. The musicianship is first rate and the album, something different."
Beppe Colli on cloudsandclocks:
"Reverse Camouflage will intrigue and fascinate listeners, with a fine recorded sound ... a vivacious timbral palette, a fine sense of balance between improvisation and composition, a stylistic variety that doesn't detract from a sense of unity and coherence, a clarity of ideas and a distillation process of what's played, thanks to what I imagine to be a long process of synthesis. (An album like this can only be the result of a long past work done together."
Herman te Loo wrote about the CD in Jazzflits: "They have fabulous technique and an urge for adventure, but also an excellent sense for musical form and the beauty of a good melody ... melodies that move around and challenge each other, always offering new perspectives to the listener. Their having played together for 10 years pays off..."
Büyükberber / Klein live at Bilgi New Music Festival 2016 from Tobias Klein on Vimeo.
Spinifex 10 years and maXimus
10 year anniversary — spinifeX maXimus
In 2015 Spinifex celebrated its 10-year anniversary with a very special ensemble: spinifeX maXimus. The current quintet line-up still being Spinifex Maximus' nucleus and its defining force, the ensemble was joined by seven extraordinary musicians from Europe and the US, opening the doors to an even wider range of dynamics, new orchestral colors, creative energy and joyful improvising.
Spinifex also released 2 new CDs --- 'Veiled' by the regular quintet and one in the 12-piece maXimus line-up --- plus we released a 5-CD album which includes a disc with previously unreleased live recordings (Spinifex Tuba Band, Indian Spin [FX] and Bollycore), re-issues of the Spinifex Orchestra 'Triodia' CD (2008) and the quintet CD 'Hipsters Gone Ballistic' (2013).
The CDs are available at
TryTone
,
CDBaby
and
"... the tunes on Maximus are bursting with a multiplicity of competing voices. The second drummer creates the effect of just a touch of welcome and inevitable looseness as the super-group navigates the labyrinthine compositions. Listening to the exuberance of the playing, somehow always escalating, you get a sense of mutual egging-on, of a well-met challenge to go all out. Everyone here seems to bring out the best in each other, perhaps even things otherwise inaccessible."
(Free Jazz Collective, ****½ )
"'Veiled' has got it, because it's so on target, supertight, groovy, transparent, contrapuntal, marvelously playful, almost (!) unpretentious, catchy and just well rounded off, so there is no other choice than to be overjoyed by listening… It's rare that it succeeds to present a concept which was thought to be complete and accomplished, in such a refreshing and contemporary manner." (freiStil, Austria)
***** ("Unüberhörbar spitze") 'Musik die sich kaum um die Einordnung in eine Passform schert. Avantgarde, viel Jazz, aber durchaus auch harter Rock und Noiuse sind die Elemente …' (Christof Turnherr in Jazz 'N' More, Switzerland)
"The fierce but thoughtful and entirely balanced arrangements of Spinifex Maximus had a constant pulse, which kept the unbridled anarchists together with an exstatic groove turned the whole thing into an addictive experience that many people will never forget." (Erno Elsinga in Jazzenzo about the concert in Paradox, Tilburg)
"For 10 years, Spinifex has been one of the most adventurous jazz ensembles in- or outside of the Netherlands. Maybe jazz is too narrow a description of what Spinifex does. They mix jazz with avantgarde, metal and trash and then throw diverse ethnic musics into the mix, rhythms from different parts of the world such as the Balkans and India." (moors magazine about the CD Spinifex 2005-2015)
"Again, they defy stylistic boundaries in a brilliant, challenging and intriguing manner. A tight but free sound. It just blows you away." (Jan Willem Broek in De Subjectivisten about Spinifex Maximus)
"Brilliantly composed and executed … abounding creativity, highly recommended!" (Kris Vanderstraeten in Jassepoes about the Spinifex 'Veiled')
***** "The turmoil of Spinifex is festive, and despite all the external elements which they bring into their music, it is saturated by jazz, which means it has swing, the kind of phrasing that comes out of bop and hard bop, and developed into collective free music … fireworks." (Rui Eduardo Paes in jazz.pt about the Spinifex CD Veiled)
Spinifex Maximus
Piotr Damasiewicz – trumpet
Tobias Klein – alto saxophone / clarinet
Jasper Stadhouders – guitar
Goncalo Almeida – bass
Philipp Moser – drums
Bart Maris – trumpet
Matthias Muche – trombone
Jeb Bishop – trombone
Pascal Rousseau – tuba
Edoardo Marraffa – tenor saxophone
Josh Sinton – baritone saxophone
Onno Govaert – drums
27 august Fattoria Musica, Osnabrück (D), try-out concert and cd recording
28 october soundsofmusic 2015, Vera, Groningen
29 october Brebl, Nijmegen (JIN)
30 october Paradox, Tilburg
31 october Hot House, Leiden
2 november Café Wilhelmina, Eindhoven (Axes)
4 november Tivoli/Vredenburg, Cloud Nine, Utrecht
5 november Bimhuis, Amsterdam
7 november Plusetage, Baarle-Nassau
14 january JOE Festival, Essen (special Ruhrgebiet edition)