alto saxophone, bass clarinets, composition
Spinifex balkonscènes
Spinifex
supported by the Dutch Performing Arts Fund 'balkonscènes' program

27 June 2020 Paviljoen Ongehoorde Muziek, Eindhoven
3 July 2020 De Roze Tanker, Amsterdam
8 August JazzBlazzt at OZO Land Festival, Hunsel

Not unsurprisingly, quite many Spinifex gigs which had been scheduled between May and July were cancelled: we would have performed in Germany, Austria, Italy, Hungary, Czech Republic, Portugal ... but most of these will happen in 2021!




Almeida/Duynhoven/Klein
= New CD on Clean Feed: LIVE AT THE BIMHUIS =
"It has been nothing short of very pleasant and exciting to be invited to the Bimhuis with the excellent trio Almeida Duynhoven Klein." (Tor Hammero, Nettavisen, Norway)
"Adventurously they launch themselves into the universe, while always remaining firmly grounded, a paradox which renders their music indestructible." (Herman te Loo, Jazzflits)
I've been teaming up with Goncalo Almeida on double bass and legendary Dutch drummer Martin Duynhoven, the Boy Edgar Prize laureate of 1984. It's an acoustic trio inspired by all kinds of free adventurous music of the last 50 years...
On 31 January, we present our new album 'Live at the Bimhuis', which was recorded at the season-opening concert of the Bimhuis, september 2017. The CD launch concert is at
De Roode Bioscoop
in Amsterdam.
Press about the CD 'Vibrate In Sympathy' (2015):
"Distinct and fascinating" (Chris Monsen, Klassekampen)
"A beautiful trio ... lively, spontaneous and surprisingly catchy. Vibrate in Sympathy is an album that completely lives up to its title." (Guy Peters, enola.be)
"Tobias Klein is an inspired and emotional horn player but also a composer who can write memorable themes. The music is compact, clear, structured and absolutely relevant." (Herman te Loo, Jazzflits)
New compositions for piano solo
I've recently been composing new music for piano solo for pianists Pauline Post, Keiko Shichijo and Taavi Kerikmäe. In these compositions, I explore melodic and harmonic shapes created by extrapolating data derived from proportions that can be found in poly-rhythms.

Here is the premiere of my first piece in this series, titled Vertical Transport, (composed in 2019 for and) performed by Pauline Post, 8 December 2019 at nna (Nieuwe Noten Amsterdam).

Keiko Shichijo will play the premiere of the newest piece 'Snowglobe' on 15 March at Paviljoen Ongehoorde Muziek, Eindhoven.



thanks to Fonds Podiumkunsten for funding
Dalgoo
Dalgoo just finished recording for their 3rd CD! The album will be presented in the fall of 2020. Confirmed dates:

10/10 Plusetage Baarle-Nassau
11/10 Jazzklub Krefeld @ Kulturfabrik Krefeld
14/11 Saxstall Porsdorf

Tobias Klein - alto saxophone, bass clarinet
Lothar Ohlmeier - tenor saxophone, bass clarinet
Meinrad Kneer - double bass
Christian Marien - drums


37FERN
A project by Büyükberber/Klein, featuring Claron McFadden and Kristina Fuchs.

"A great combination" (Ben Taffijn, Draai om je oren)

Claron McFadden - voice
Kristina Fuchs - voice
Oguz Büyükberber - (bass) clarinet
Tobias Klein - (contra-)bass clarinet

Oguz Büyükberber and Tobias Klein have been working together since 2005. Finely attuned to each other through years of performing together, Büyükberber and Klein use their keen sense for structure to create music, which is free and rigorous at the same time.
Having collaborated with musicians such as Simon Nabatov, Wolter Wierbos, Matthias Muche and Sven Hahne before, Büyükberber and Klein presented their new project in 2018: 37Fern featuring the celebrated vocalists Claron McFadden and Kristina Fuchs.
Karl Ackermann in allaboutjazz:
"Büyükberber and Klein are adapt at holding the compositions together even as they push the limits beyond formal constructs. The musicianship is first rate ..."


Tobias Klein 'Chambery' CD on Attacca label (Composer's Portraits)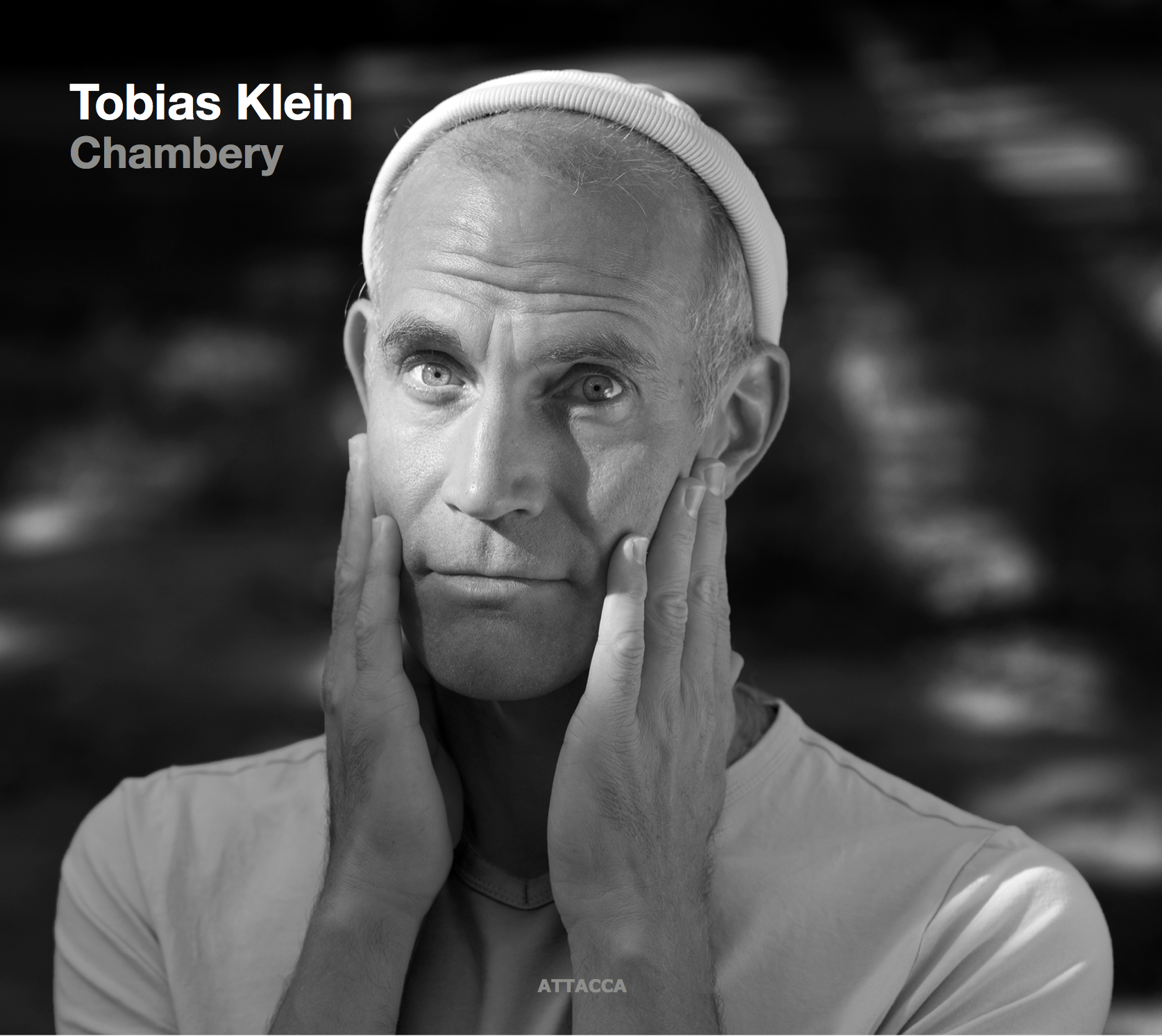 chamber music compositions by Tobias Klein for bass clarinet
Performed by Fie Schouten – bass clarinet, contrabass clarinet, together with:
Jelte Althuis - bass clarinet, contrabass clarinet
Goska Isphording - harpsichord
Bart de Vrees - percussion
Tarmo Johannes - flute
Taavi Kerikmäe - piano
Marko Kassl - accordion
Available at
Bandcamp
(digital download) or send a mail to info@bassclarinet.nl
"This album is truly outstanding… a welcome addition to the world of contemporary music… The musical language is modern but has every expressive musical element one would hope to hear … beauty presented in a language that reflects the world in which we live …" Spencer Prewitt (The Clarinet)
"Joyous enchantment coming from the sounds ... the work of a playful mind" Erik Voermans, Parool
"Klein balances smoothly amidst the boundaries between contemporary composed, jazz and world music." Joep Christenhusz, NRC ****
"Tobias Klein presents himself as an original composer ... he presents very distinctive compositions that push the world of contemporary classical music somewhere else." Petr Slaby, Unijazzu Kulturni Magazin