alto saxophone, bass clarinets, composition
Spinifex Sings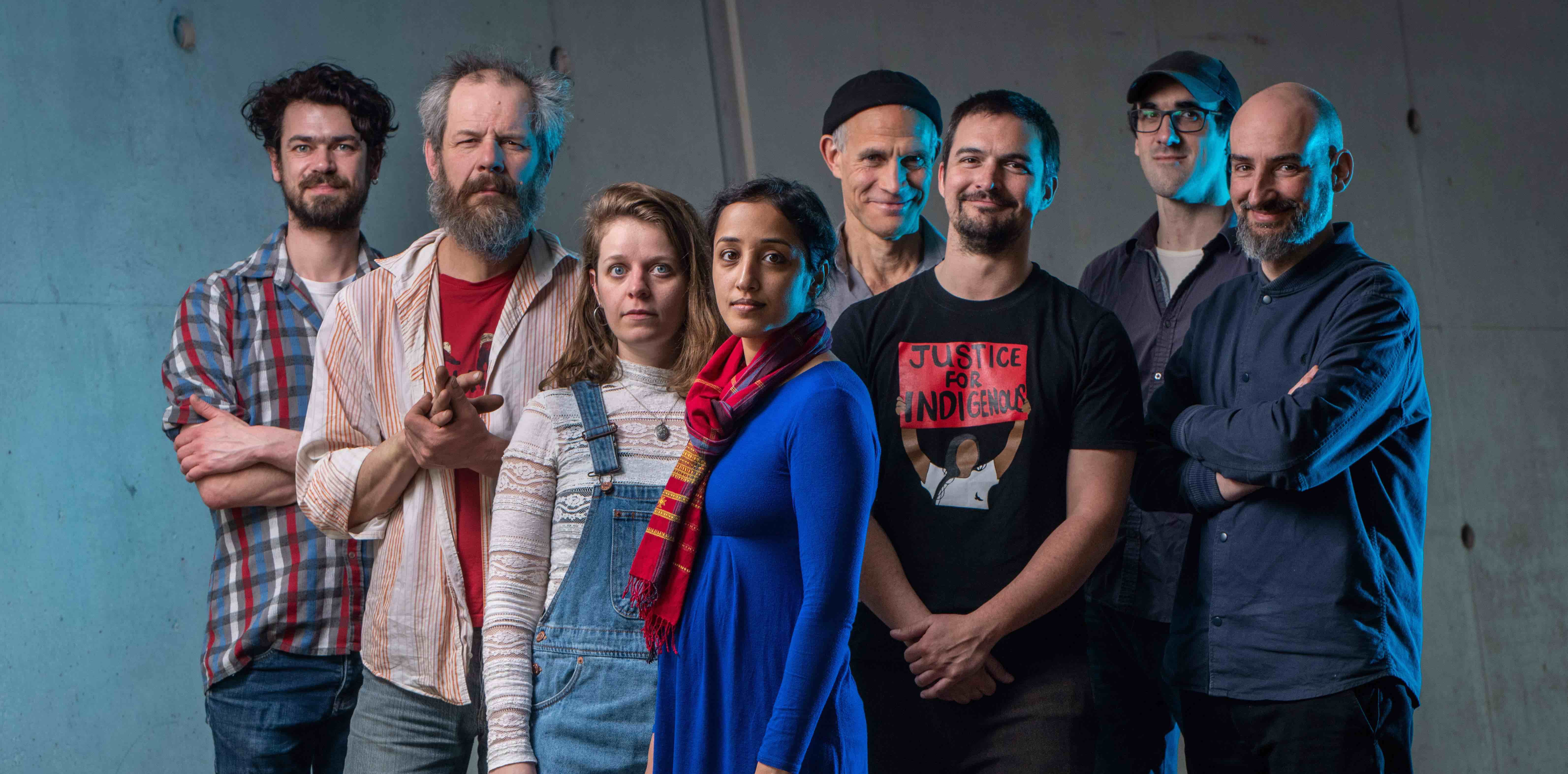 In 2022, Spinifex opens its mouth and sings.
The ensemble presents SPINIFEX SINGS, featuring the amazing vocalists Priya Purushothaman from Mumbai and Björk Nielsdottir from Iceland. Rooted in the idiosyncratic Spinifex approach combining polyrhythmic punkrock and free jazz, Spinifex Sings will venture into the territories of song, lyrics, poetry and the primal scream!
Priya Purushothaman and Björk Nielsdottir are both among the most prodigious voices of their generation; Priya in the Hindustani Classical Music genre, and Björk in contemporary classical music and music theatre as well as in improvised music.
Spinifex was described by Dave Foxall (Jazz Journal, UK) as "ambitious yet unpretentious, tight, catchy, but also fearlessly exploratory and experimental."
SPINIFEX SINGS
Priya Purushothaman, Björk Nielsdottir - vocals
Tobias Klein - alto saxophone
Bart Maris - trumpet
John Dikeman - tenor saxophone
Jasper Stadhouders - guitar
Gonçalo Almeida - bass guitar
Philipp Moser - drums
---
---
reviews
Henning Bolte: "...a bold undertaking of confrontation, contrast and finally confluent blasts and outpouring... Exciting and surprising how the two uneven sources melded thanks to both voices' perseverance..."
---
---